Q&A with ANI, Artist in Residence @GeekdomSF
By Lauryn Porte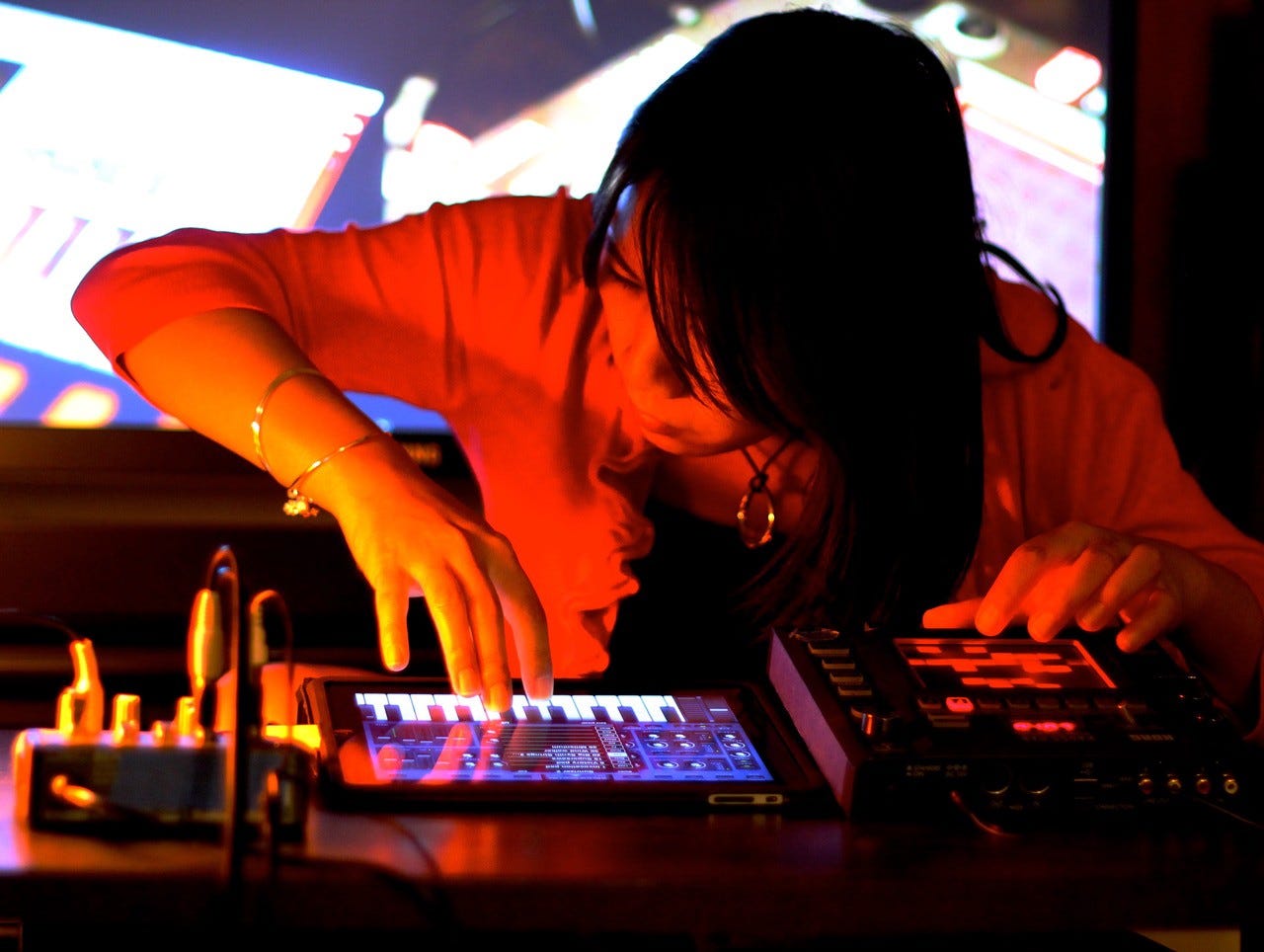 Meet ANI, the first official artist in residence at Geekdom (which is notably the first official sponsor of CODAME's Adopt An Artist program)! Her current work developing an iOS app for iBeacon looks to completely transform the CODAME experience for audiences by giving them unfettered access to digital content about the featured artists and their work.
We spoke with ANI earlier this month about her recently launched iPad instrument, why she joined CODAME, and what she's developing during her GeekdomSF Residency supported by Rackspace.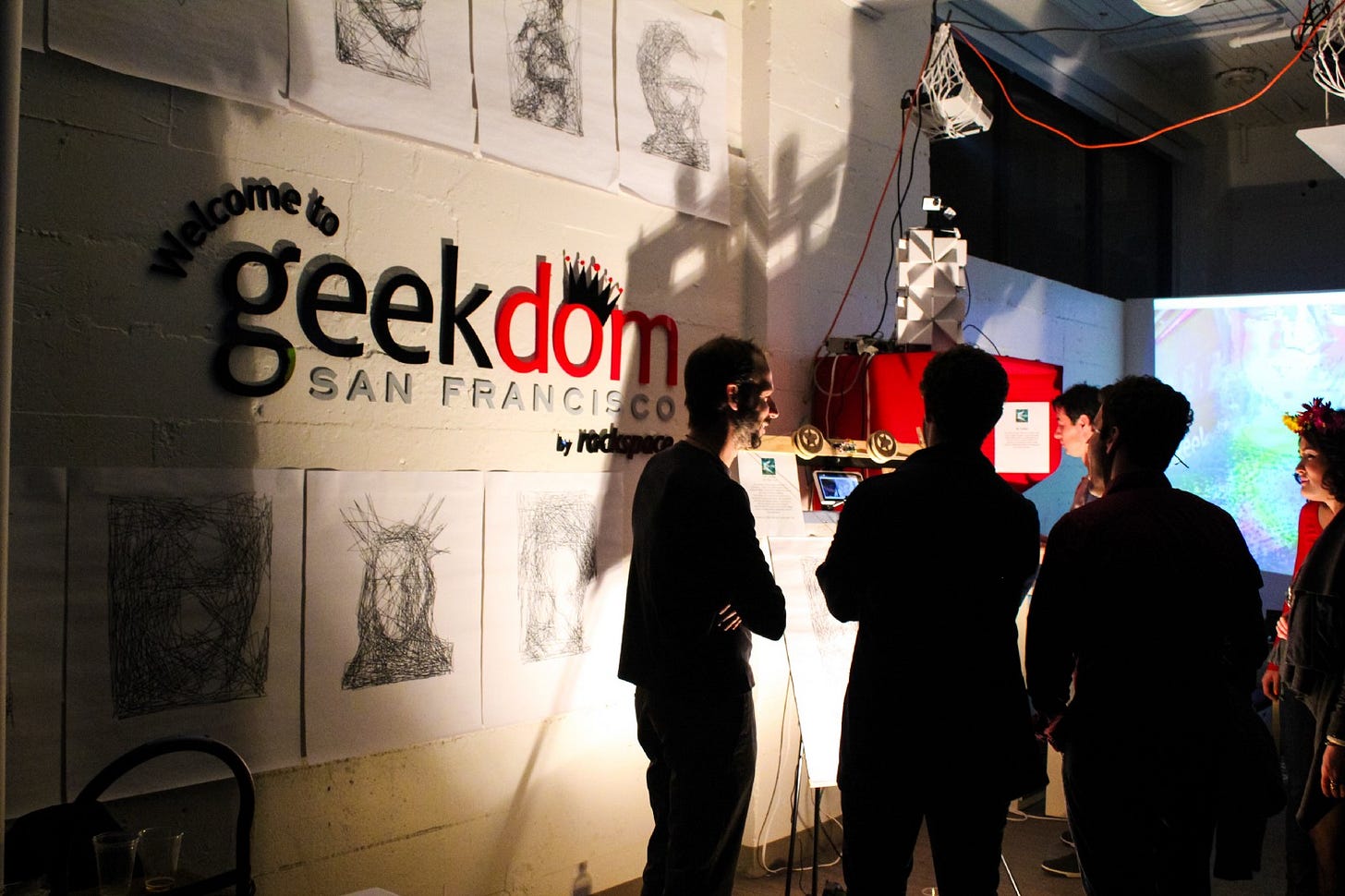 So ANI, tell us about yourself
I am a live looping musician and I got pretty serious about it a couple of years ago. Before then I was just a typical web developer working at startups in the Bay Area and also doing bits of visual design. I've been looking for ways to combine my love for music and high technology for a long time and now I'm on the path to some very interesting things.
What kinds of interesting things?
I build songs in real-time out of nothing but a couple of iPads and maybe a keyboard controller. I have a rough idea of what I want to do but I try to let the crowd tell me where to go: it is a kind of interactive performance art. What's different about what I'm doing is I weave songs together over an entire music set without breaks, not unlike a DJ.
I had been recording videos and putting them up on YouTube, then I started playing live every few weeks. Last year I got the chance to travel to and be part of the Y2K Loopfest, NW Loop Fest, and CODAME live looping festivals which draw performers and admirers from around the world. These days I'm working on building my own music instruments that are entirely iPad based to take my looping music further. I also serve as a coordinator for the San Francisco Electronic Music Meetup.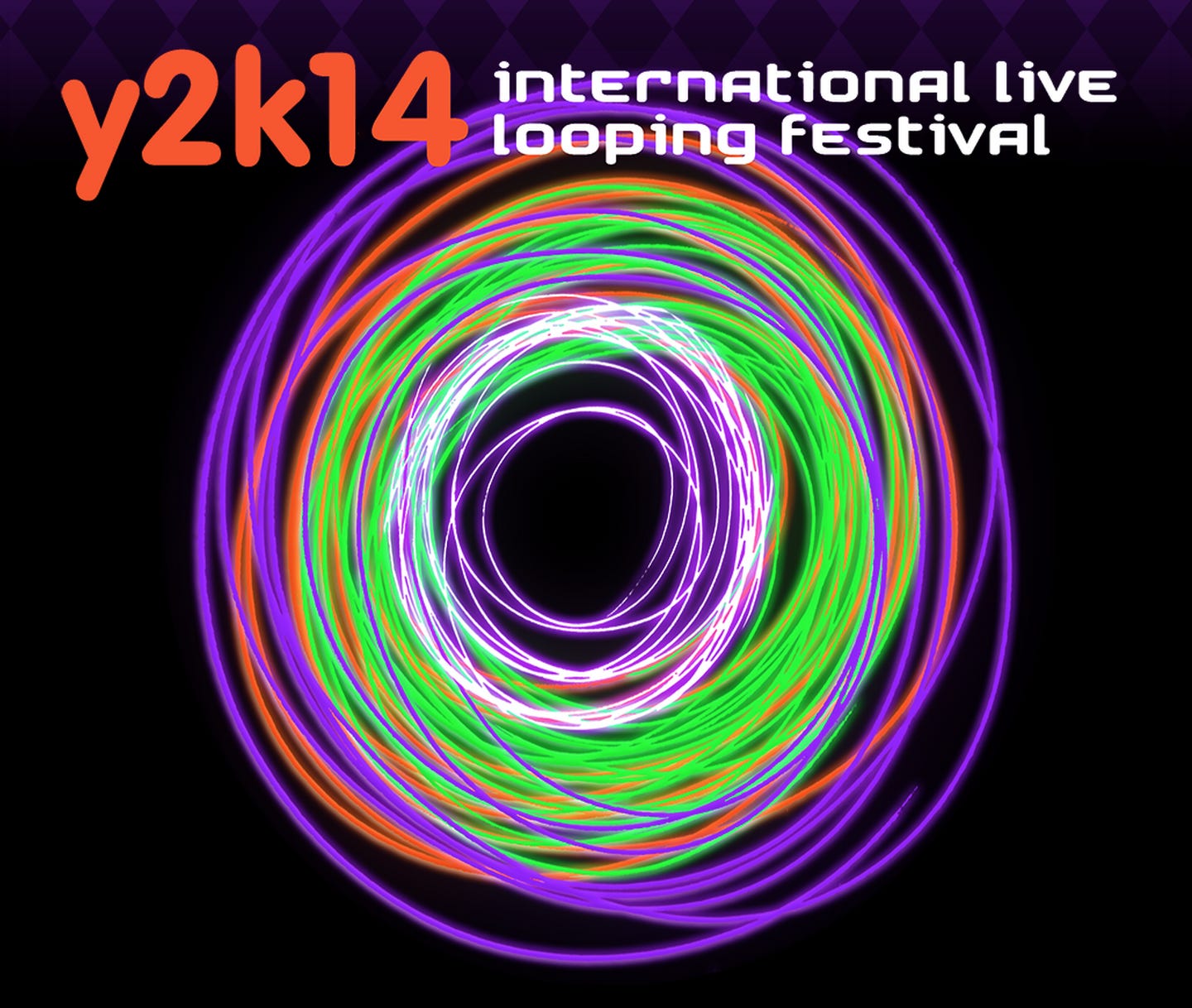 Why did you join CODAME?
I'm part of CODAME because I feel it is one of the best underground art organizations that has a super strong focus on the use of cutting edge technologies like 3D printing, motion-reactive visualizations, iBeacons, and mobile computing. We get to truly unite artists with the best in technology, and expose new tech-based artists to the world. It excites me to see our organization grow to hosting these amazing festivals where we transform spaces into interactive, immersive playgrounds.
What was your first CODAME event?
My first CODAME event I think was the October 2012 CODAME festival where I did a set. Since then I've been doing photography and videography, trying to capture the energy and amazement our events evoke. More recently I've been working with our CODAME artists and developers to create an iPhone app that lets our guests become even more immersed at our events.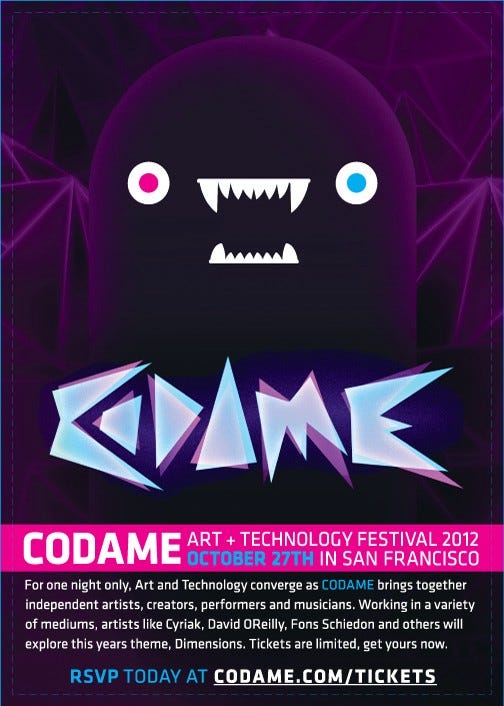 CODAME 2012 ART+TECH Festival
Tell us about your Geekdom residency projects
My current project is my iPad-based instrument called sBASSdrum (said "space drum") which launched on the Apple App Store in February. I'm working on making this universal for iPhones too. More news soon!
I'm also deep into working with iBeacon technology to develop the iOS app for CODAME. CODAME the organization has been artists in residence at Geekdom since last year, and we've held many events in the Geekdom space. This year I was honored to become their first person artist in residence and they've provided space for me to develop my art, my apps, and CODAME's technology.
What do you hope your residency work will achieve?
I hope the residency work will help CODAME extend its experience directly to our attendees. We hope to create a lasting impression of our events, to give people truly something they can take home with them.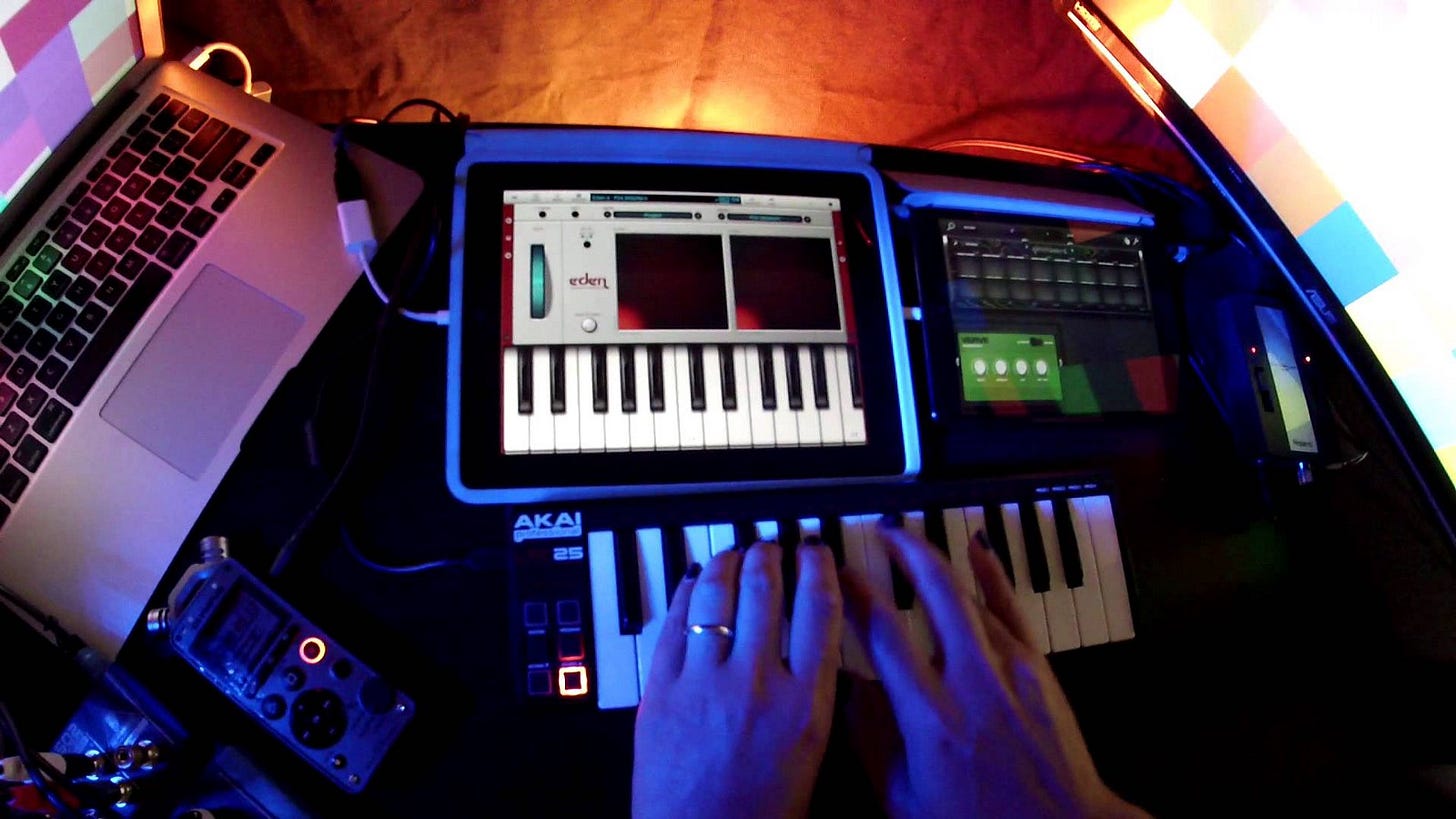 ANI's setup in action