Discover more from CODAME
Everything ART+TECH
Over 15,000 subscribers
Je Suis Janessa
A Closer Look at Janessa Robinson and "Paris"
The artist says she creates whenever she wants to or does not want to, and knows or does not know how she feels or wants to say
by Sam Domingo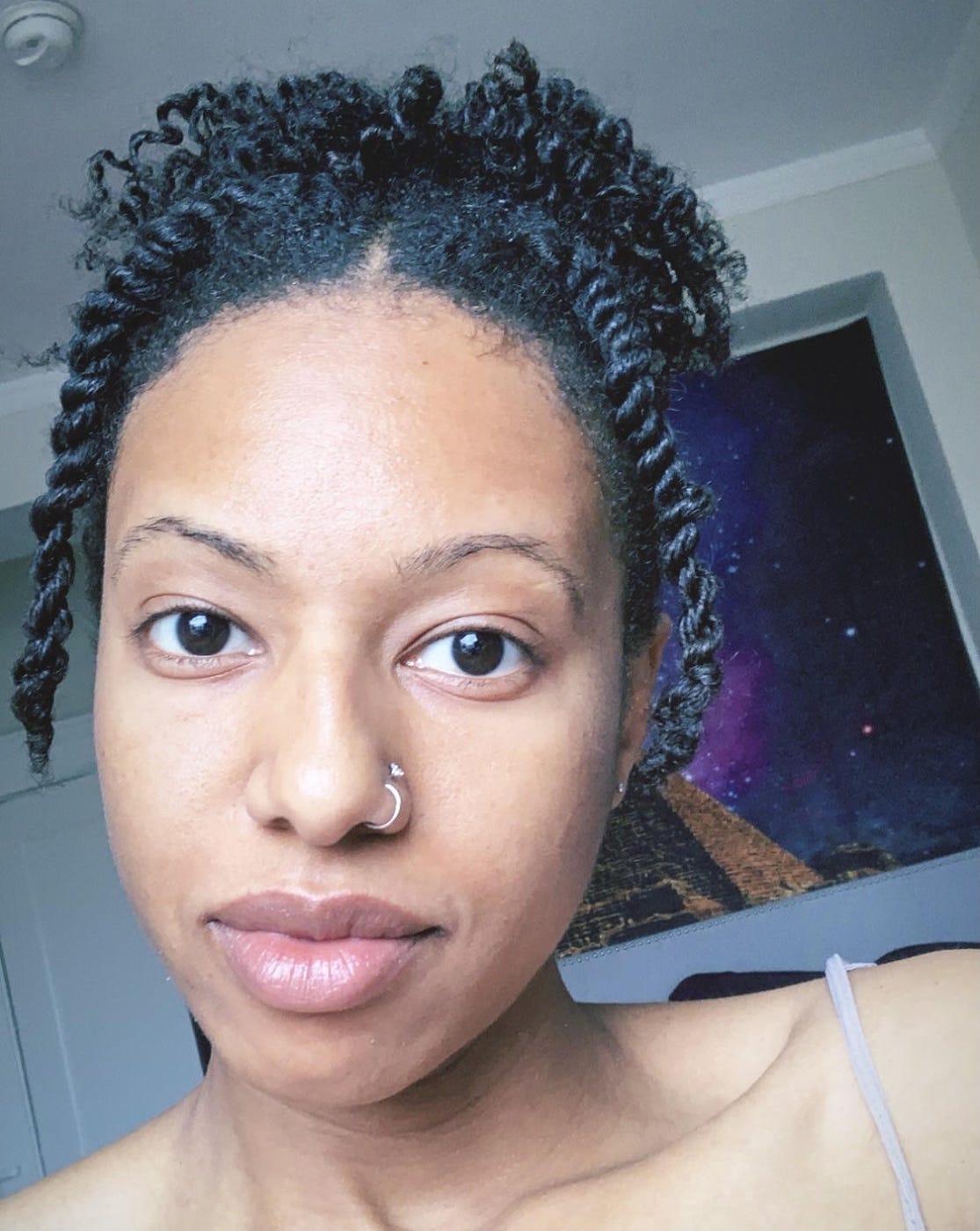 Janessa Robinson is an American artist known for her playful cross-disciplinary art that spans drama, theater, poetry, and music to illustration, graphic design, music production, film, and photography. Recently featured in CODAME's collaboration with SuperRare, a leading online Crypto Art platform, she combines art and technology to "explore the condition of living and all that comes with it: birth, curiosity, suffering, happiness, sickness, death, and rebirth."
A true lover of philosophy, Janessa pursues themes involving metaphysics, quantum physics, interpretations of nature, and a global perspective to stimulate enlightenment in her audience. Despite the seriousness at the rear, her work (and her life) is "artful and playful" at the forefront. As she sees it, play is an important part of living. She has committed herself to explore play as an adult "with the heart of a child in wonder and amazement by the process of discovery." Art and play are tools for self-expression and communication in her world.
In terms of inspirations, she finds these in a striking moment of a compulsion to create. Fleeting but meaningful, the dialogues that she has with the universe "or her superconscious" allowed her to pose questions or release intentions into the stars. Sudden information then comes to her, like a message, which she transforms into art — her art. Like other artists, she also encounters inspiration in an intentional process. She uses various methods in this process to develop art during ideation sessions.
Janessa creates whenever she wants or does not want to. This liberty in the practice of creation, heavily influenced by Josephine Baker, Nina Simone, and Hans Zimmer, stimulates devotion to the development of her craft and the transformation of emotion and sensation into her art. Her most important techniques are not artistically technical — which we see as hand-drawn illustrations, digital filters and effects, and playing with color, patterns, depth, and perspective. She believes that the most important instead is relying on intrapersonal psychology tools that sustain a state of continuous introspection. It goes without saying that meditation to concentration music, film scores, or classical music takes an integral role in her process.
Much like her favorite artwork or "machine" — the Great Pyramid on the sands of Northern Africa in Giza, Egypt, another tourist attraction has captivated her to make a digital artwork — Paris, France — the "City of Lights."
"Paris"
Characterized by blinking colorful lights that seemingly put the landmarks of Paris in a light-filled prism, "Paris" takes us to the time Janessa spent two weeks roaming the Parisian brick streets, writing in cafes, and sipping tea as she wrote screenplays and captured lots of photography. The city swept her off her feet. When the opportunity arrived to create an introductory piece on SuperRare, she told me that it seemed right to return to the inspiration of Paris. She features the famous Eiffel tower, an obelisk as an ode to the Egyptian goddess Isis, the Louvre, and a Parisian park. By applying two custom gradients on the edited images from her trip, the immense delight she felt strongly manifests. It's infectious; it personally invigorated me. As someone who hasn't gone to Paris, I can already believe her, that there's indeed a je ne sais quoi breathing through the city.
As the COVID-19 pandemic continues, Janessa doesn't find herself in a slump. 2020 has actually spurred her to connect with online art communities in the crypto world. The limitation of physical mobility has motivated her to delve further into artistic exploration. More time at home has meant more time sketching, designing, making music, collaborating, and selling art. Soon, we hope to view more of her whimsical art, letting us explore life and our current conditions of living — all while enjoying.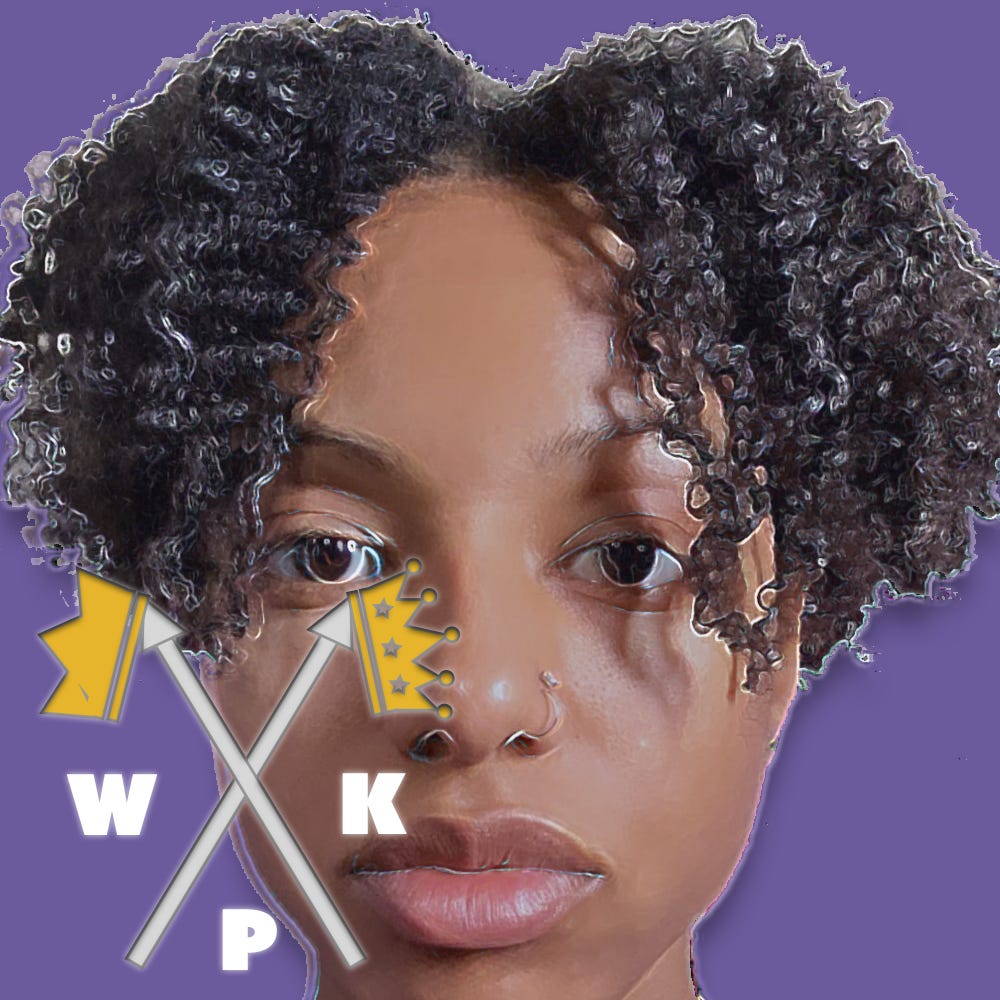 Janessa Robinson
Why art and tech?
I truly believe there is no art without tech and no tech without art. Even the first drawings on caves required the technology of paint and application tools. Even code is programmed so that I can write these words into a cloud-based application. It required a vision of something not yet created, it required the inspiration to create an output from tools — that's art.
What are some new and emerging technologies that you are excited about working with or that has been a game-changer for you?
I'm interested in augmented reality. Augmented reality does something unique by giving artists the opportunity to use technology in ways that acknowledge and shape relationships with recipients of the art we create. With augmented reality, a visitor at a museum can do more than look at a painting. They can use an app to alter a version of the image on their phone.
A professional artist may sometimes refer to the recipient of art as a consumer or customer, both of these terms can insinuate passive activity from the recipient of the art. I see art as a relationship. As the artist, I initiate a dialogue and interaction with people and they have choices about how to respond — whether that's by listening, watching, sharing the art with more people, replying on social media, creating their own art in response. Either way, the art influences a set of thoughts, feelings, and actions within the recipient and they then find their own ways to express themselves.
What wouldn't you do without?
Something I always keep close to me is community. Humans are social beings that thrive in communities of love.
What challenges have you overcome with your art? What's the best piece of advice you've been given?
With my art, I've become confident in who I am and my voice. There is powerful flexibility and adaptability of art in self-expression. If one cannot speak it, they can write it. If they cannot write it, they can draw it. If they cannot draw it, they can hum it. We are conscious beings with beginningless thought, and (we are) humans with what can feel like endless emotional experiences. Like any other thing, these bits of energy yearn transformation and art has helped me overcome a fear I once had of being overwhelmed by thoughts and feelings with no place to put them. The best piece of advice I've been given is to know my true-self-nature.
How has your practice changed over time?
My practice over time has evolved to be more intellectual and abstract in the mental sense. There are layers of philosophical study, logic, science, and qualia (the property of experience) that make up each stroke or pixel in each piece. As a child, my art was more raw emotionally but as a mature adult, my art is more pensive. The majority of my artistic process happens before my hand ever picks up a tool. Most of my artistic process happens in the mind.
What are your future plans or projects?
My future includes artistic experimentation with distilling complex ideas into simplistic concepts, creating artistic representations of media (literary, film/TV, musical) resources that I study, and connecting more closely in dialogue with collectors.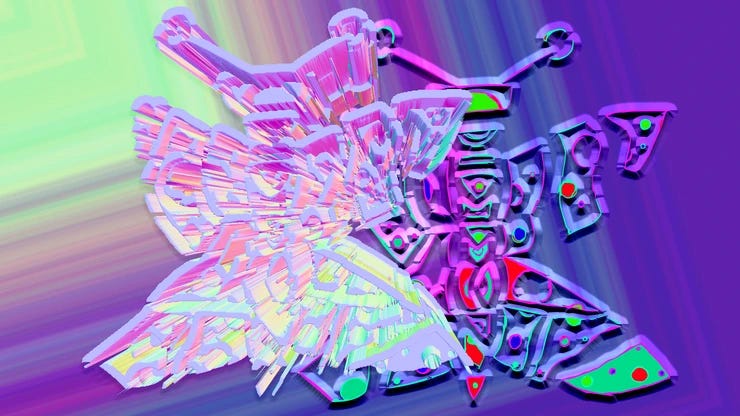 "

Butterfly Blend"
You can find more About Janessa's art and other links on the CODAME Artist featured page: https://codame.com/artists/janessa-robinson
Shop
Janessa's artwork
Become an ART+TECH Advocate!
Join us! 💪 Sponsor, Volunteer, or lead a workshop. What topics grab your curiosity to learn or teach? Let us know through our call for workshops.
Donations are always welcome. All proceeds will be split with the participating artists. CODAME is a member of Intersection for the Arts a non profit 501(c)(3) organization.
Thank you for your support!
💟 👾 💜 👾 💟
Originally published at https://codame.com