Discover more from CODAME
Everything ART+TECH
Over 15,000 subscribers
Announcing Art for Sale @ CODAME 2020 Connect
Tom Liguori's "Dimensions", Red Wolf's "Holographic Rainbows" and Jodi Lomask's "Into The Neural Forest"
We can do much more to support artists. That's why we have decided every artwork shown at CODAME will be available for sale. Supporting artists is critical to our mission and we to keep the organization and our initiative sustainable.
Join us Monday Feb. 24th from 5:30 to 9:30pm @ Local Maker Mart, formerly Citibank building at 580 Green St, San Francisco for CODAME 2020 Connect.
The following art will be for sale to support the Artists and CODAME:
Tom Liguori's Dimensions work will be available at the event, In addition to the pure joy it brings to produce the art and have others enjoy it, Tom's passion is to help others. 100% of all proceeds from the artwork is donated to a select causes including CODAME.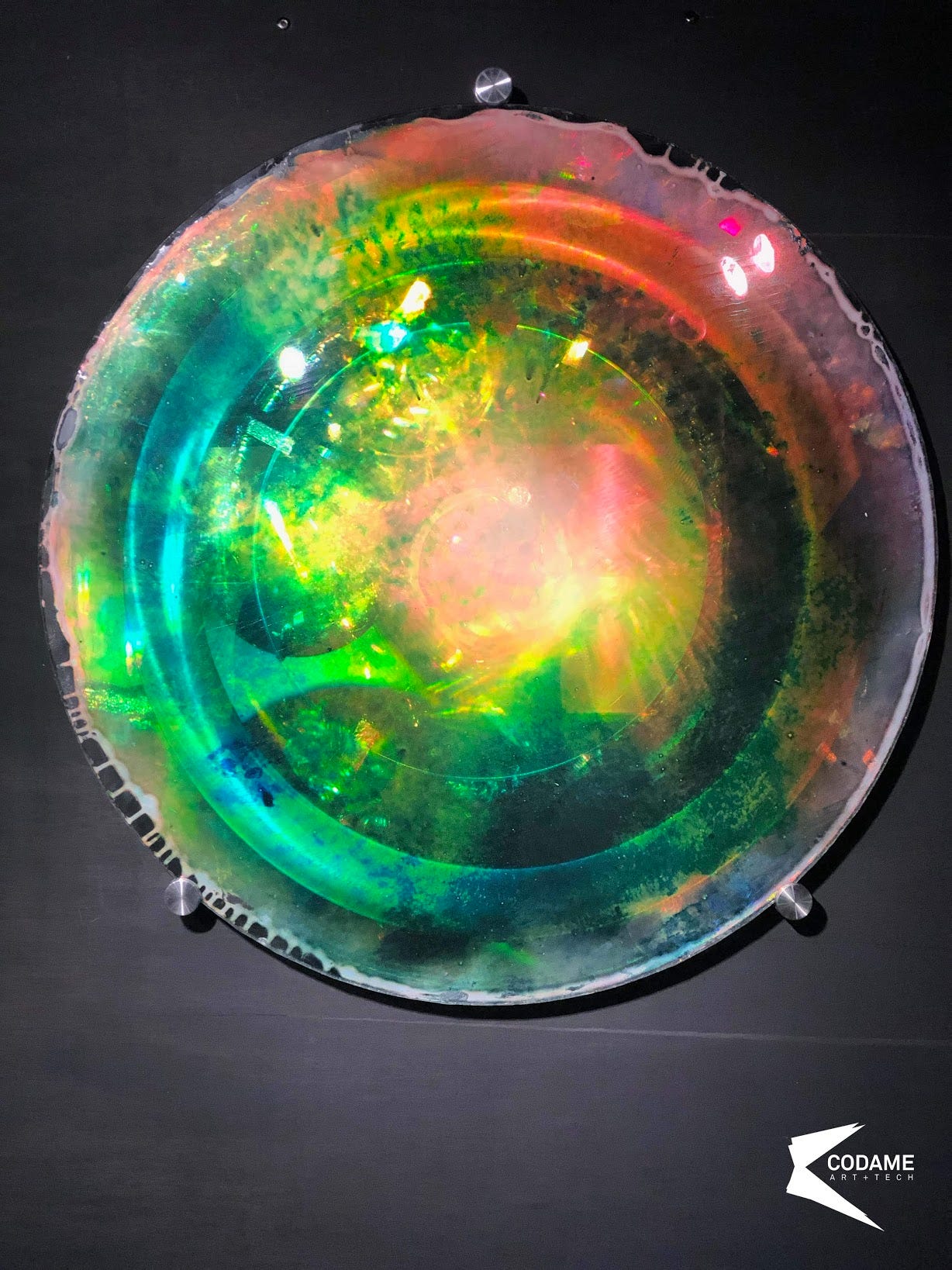 Red Wolf's Holographic Rainbows work is also available for sale. Contact us for any enquiry.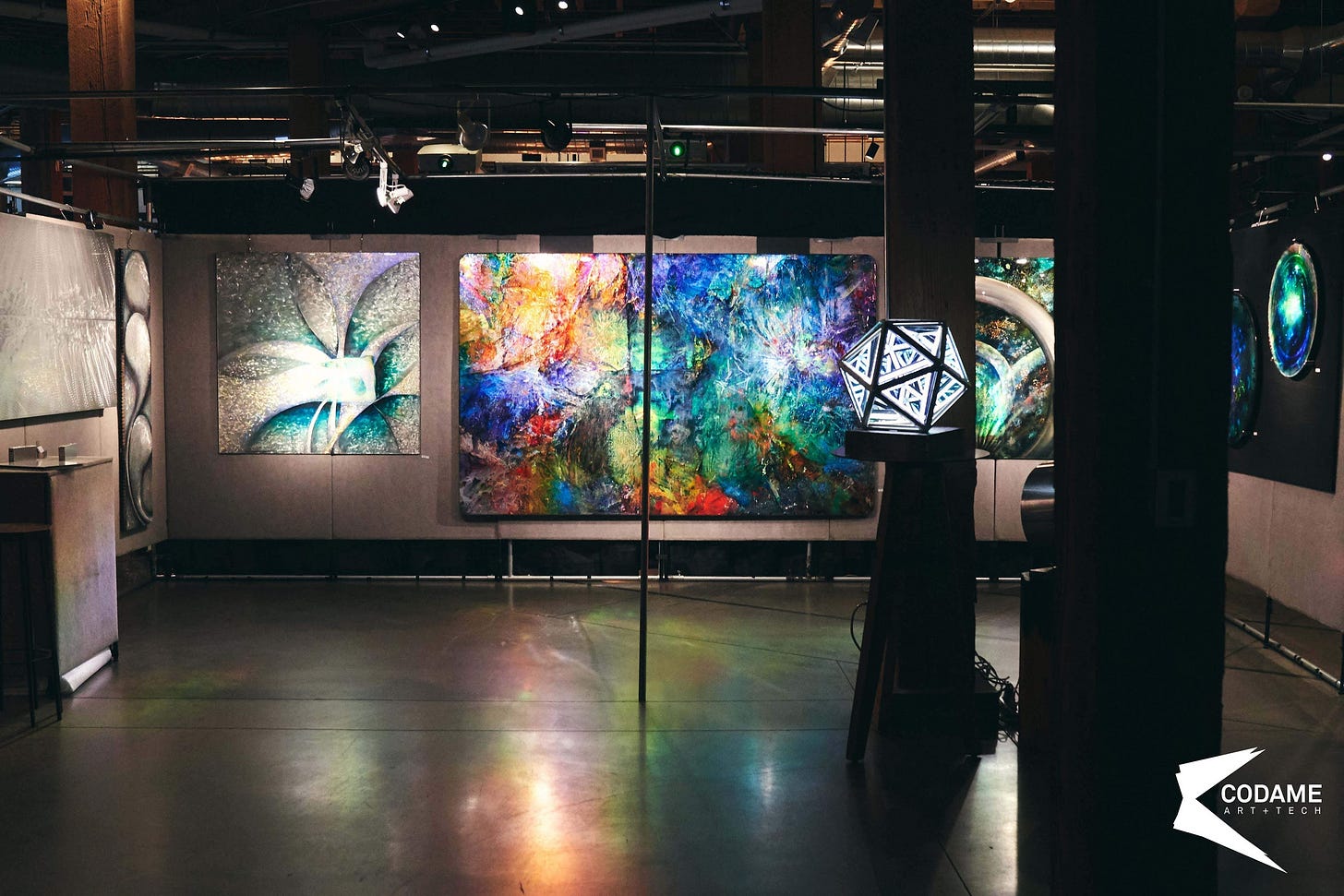 Jodi Lomask's Into The Neural Forest will be shown in Virtual Reality format at the event. Contact us if you like to book a performance at your venue or event.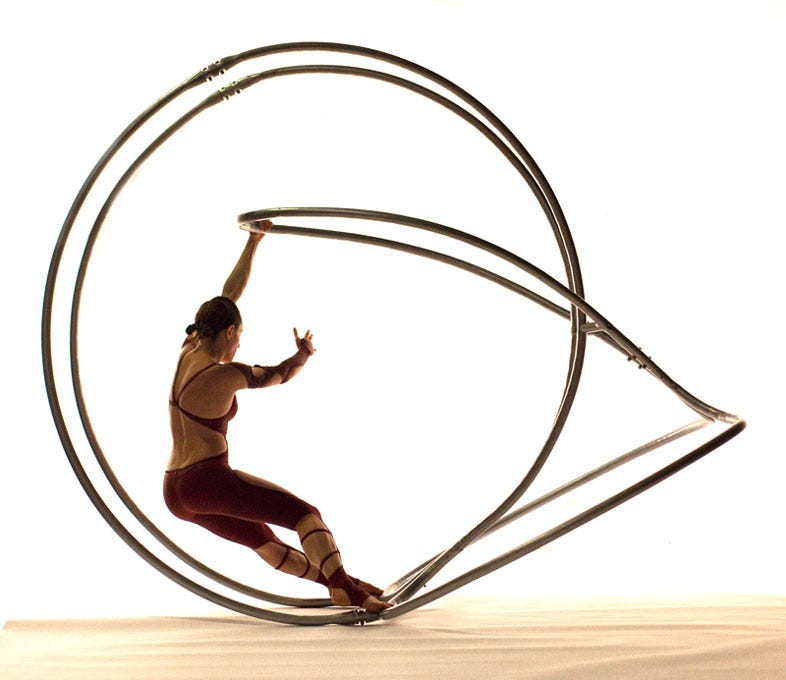 If interested buying any CODAME featured art, please reach out to any of out team volunteers during the event and/or Contact us us anytime.
CODAME 2020 Connect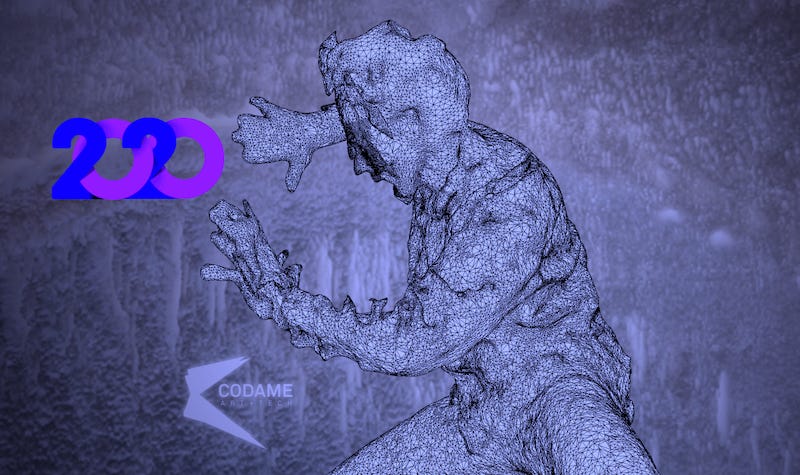 Join our first community gathering of the year, an opportunity to thank you for all the support, share our vision and build the 2020 program together.
Monday Feb. 24th from 5:30 to 9:30pm @ Local Maker Mart, formerly Citibank building at 580 Green St, San Francisco, CA
We're always interested in connecting with people and organizations who also firmly believe there's nothing better than the magic that happens when like-minded people connect with each other in the real world. Let's make magic!
Artists, volunteers, and supporters and a call out for some help. Hit us up if you'd like to play.
Volunteers: Workshop lead, artists support program, designers, content creators... signup!

Partners: Sponsors our events, workshops, team offsites or donate your event space for our gatherings. signup!
About our Partner and Venue
Local Maker Mart, the brainchild of teacher and entrepreneur Gregory Castellanos, took over the former location of Citibank. The project is a forum for local artists to show their work and sell their wares. North Beach's Local Maker Mart currently showcases a rotating roster of over twenty local artists and makers working in a wide variety of styles and mediums, and offering a broad range of creative products. Local Maker Mart is now slated to remain in the Green Street space at least until the end of February. So please, do your part to keep the space active—and make sure to visit the creative people at Local Maker Mart.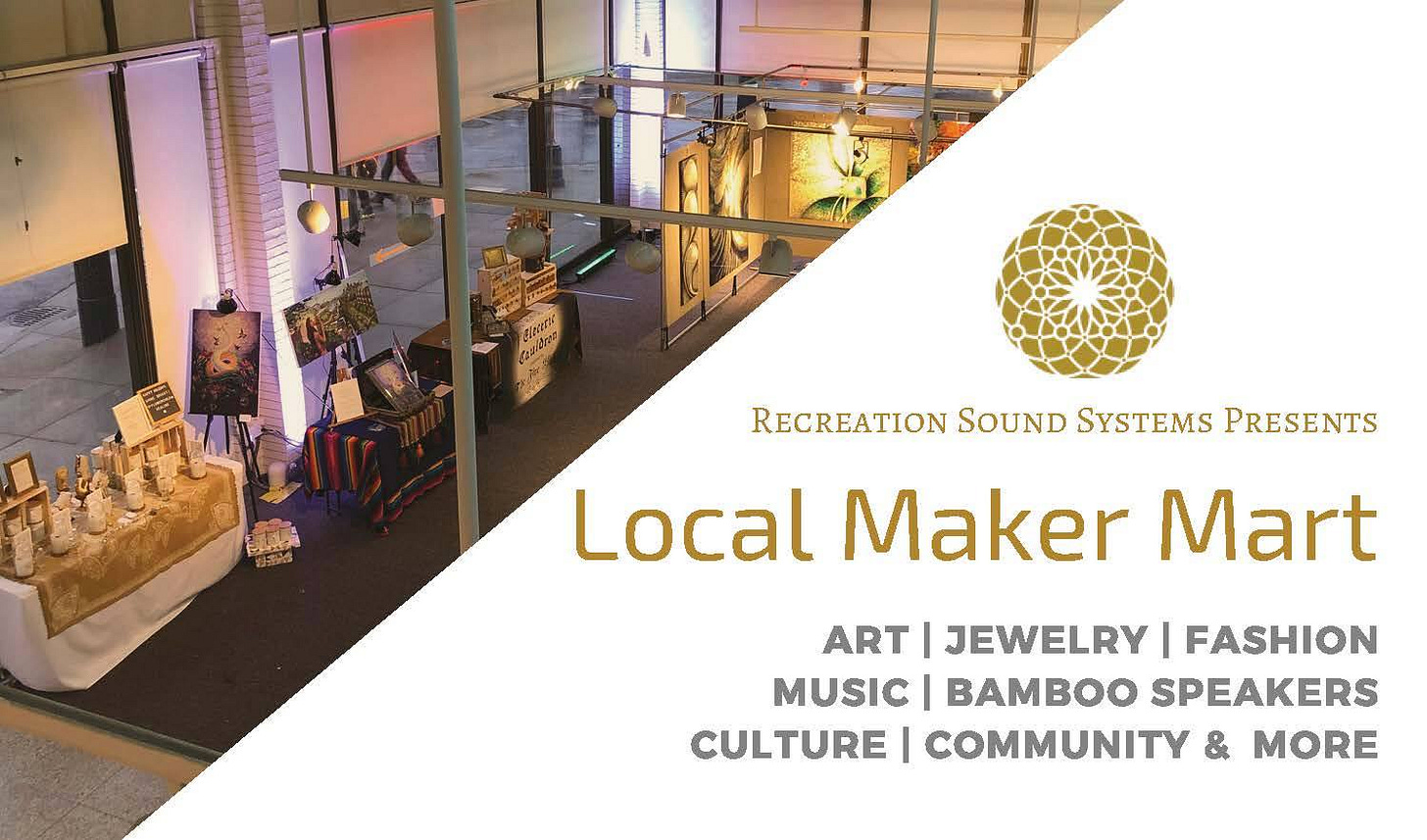 Find out more about Local Maker Mart on localmakermart.com